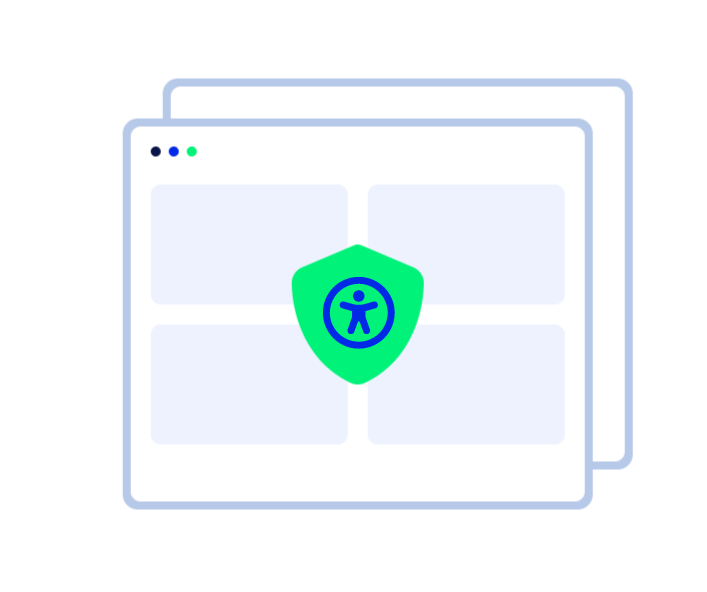 Accessibility regulations
are becoming more and more of a hot topic.
Is your website compliant with these?
Accessibility regulations mark the other half of website compliance alongside data privacy. Staying in the loop with all the requirements your business has to satisfy need not be stressful. With Clym's Compliance feature, you can be on the way to achieving that.
Make your business compliant around the world within a few clicks
Covering over 200 regulations globally and service more than 40 languages, we've got you covered, no matter what country or jurisdiction you expand your business into.
Easily manage cookies, users' consent, data subjects' requests, policies, agreements, and procedures.
Always be ready for upcoming privacy law updates and changes.
Keep your visitors and customers' data safe everywhere, anytime.
Collect consent aywhere, get access to it wherever you need.
WCAG Standard
Most global accessibility regulations encourage WCAG's AA level for compliance. Because of the stronger enforcement of these regulations, as well as a large number of non-compliance lawsuits filed against businesses, we want to help keep your business safe. With our Accessibility feature the road to compliance should be less bumpy. Our compliance widget allows you to display 6 Accessibility Profiles and 25+ display adjustments so your users can get that custom look and feel that will generate user satisfaction.
Preconfigured accessibility profiles
No extra action required from you
Custom display settings for each individual user available
Significantly lower performance issues with just one script to manage
Alternative content for the map
The list of Accessibility Regulations we support
Click on an accessibility regulation below to see details.