USA Web Accessibility - A Look At Current Accessibility Laws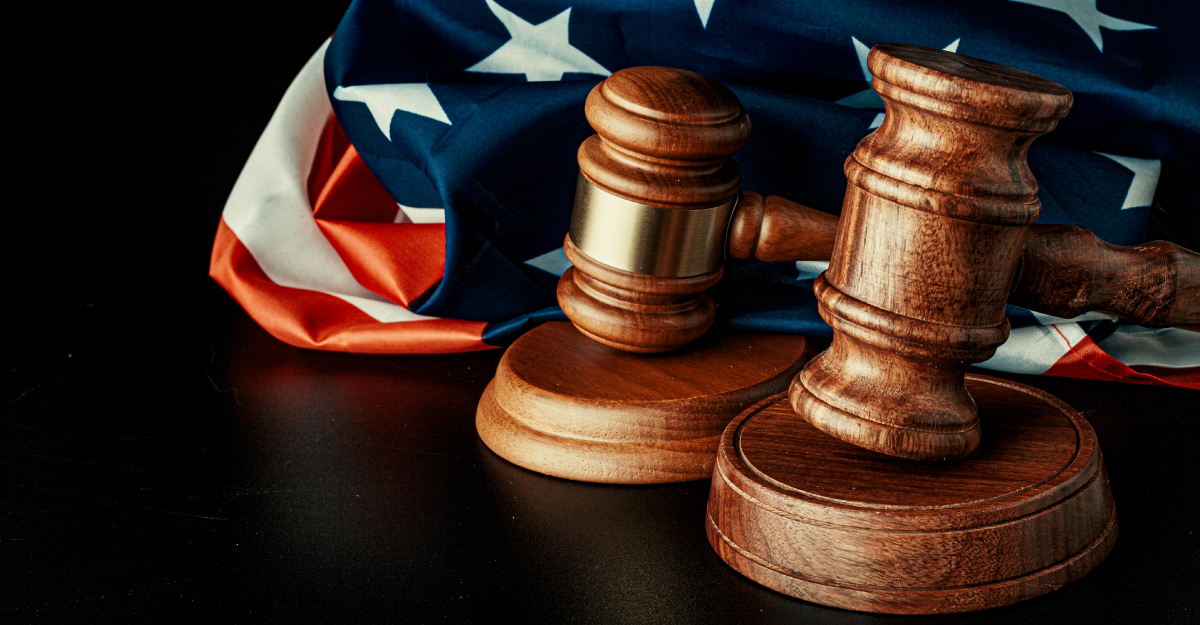 There are two main accessibility laws in the US that address the way people with disabilities should be given access to services and institutions, the Americans with Disabilities Act (ADA), specifically Title III, and Section 508 of the Rehabilitation Act. The former was enacted in 1990 and amended in 2008 and the latter was added to the law in 1998. In addition to these, the state of Colorado has enacted a web accessibility law, the Colorado accessibility law, HB 21-1110, which regulates web content accessibility and the way public entities meet website accessibility in line with web content accessibility guidelines, setting the way for other states to potentially develop such laws in the future.
Unlike Colorado's accessibility law, which applies only within the state, and addresses web accessibility, the other two laws apply all over the US. However, while the ADA applies to all businesses and organizations that offer goods and services to the public, Section 508 applies only to federal agencies and organizations that receive federal funding.
Additionally, although they have not adopted an official legal standard for the ADA, the DOJ has referred to the web content accessibility guidelines WCAG 2.0 standard as a benchmark, and in web accessibility lawsuits, this has been the standard taken into account when a ruling was made. Below we look at the differences between the three laws.
ADA vs. Section 508 vs. Colorado Web Accessibility Law
ADA TITLE III

SECTION 508

Colorado Web Accessibility Law

Applicability

Prohibits discrimination against individuals with disabilities in places of public accommodation. Public accommodations include a wide range of businesses and organizations. Examples of places of public accommodation covered by ADA Title III include: Restaurants, cafes, and bars; hotels and other lodging facilities; theaters, concert halls, and stadiums; retail stores and shopping centers; hospitals and other healthcare providers; places of education, such as schools and universities; places of recreation, such as parks and museums.

Applies to all federal agencies and departments, as well as any organization that receives federal funding. This includes contractors and vendors who develop or maintain EIT (Electronic and Information Technology) for the government. It applies to both internal and external-facing technologies, meaning that all EIT used by federal employees or made available to the public must comply with the accessibility standards set forth in Section 508.

Applies to any 'public entity' which is "any state or local government or any department, agency, special district, or other instrumentality of a state or local government."

Requirements

Covered entities have to take steps to ensure that individuals with disabilities benefit fully and equally of the business' goods, services, facilities, privileges, advantages, or accommodations. This means that businesses and organizations must make reasonable modifications to their policies, practices, and procedures to accommodate any individuals with disabilities. More and more this includes the websites.

Covered entities have to follow the technical standards for EIT accessibility. These standards, which are based on the Web Content Accessibility Guidelines (WCAG) 2.0 Level AA, specify the requirements for accessibility in detail, such as keyboard accessibility, text alternatives for non-text content, color contrast, and navigation. The standards also require that electronic documents and multimedia be made accessible, such as by including closed captions on videos.

Also, federal agencies are obliged to procure accessible EIT, meaning that any new software or technology that is purchased must offer accessibility and meet Section 508 standards, and to provide reasonable accommodations to individuals with disabilities who need to use EIT to access government information and services.

Under the law, it is unlawful for an individual with a disability to be discriminated against by any person. Discrimination is understood to mean two things: to be excluded based on a disability from participation in or being denied the benefits of services, programs, or activities provided by any Colorado government entity; and for any Colorado government entity to fail to develop an accessibility plan by July 1, 2022, and to fail to fully comply with accessibility standards developed by OIT by July 1, 2024.

Definition of disability

"A physical or mental impairment that substantially limits one or more of the major life activities of such an individual; (ii) A record of such an impairment; or (iii) Being regarded as having such an impairment."

No definition given by the text of the law.

Same definition as that of the ADA.

How to make your website compliant?

Although the DOJ (Department of Justice) has not adopted any official legal standard for the ADA, it frequently references the WCAG (Web Content Accessibility Guidelines) 2.0 as a goal for website accessibility. Even though this standard is not codified into law, many rulings have set WCAG 2.0 Level AA as the benchmark. Currently, WCAG 2.1 is the best measure of web accessibility for federal law compliance, and being WCAG 2.1 Level AA compliant reduces the likelihood of being sued for lack of accessibility.

Implement all technical requirements for EIT accessibility based on the Web Content Accessibility Guidelines (WCAG) 2.0 Level AA in order to remove barriers in software applications, websites, electronic documents, and multimedia, so that by making these technologies accessible, federal agencies can promote inclusion, increase efficiency, and provide better service to all citizens.

By July 1, 2022 government entities should have submitted their accessibility plan with the Chief Information Officer of the OIT, and starting July 1, 2024 these plans have to be implemented. Unless that is the case, the government entity that is in non-compliance will be liable for fines.

Penalties for non-compliance

Penalties vary.

first violation: fines of up to $75,000;
subsequent violations potentially resulting in fines of up to $150,000, as permitted under federal law.
states and local governments may impose further fines obligations for businesses;
businesses and organizations may be required to pay damages to individuals with disabilities who have been affected by the lack of accessibility.

legal liability (Lawsuits for violations can result in costly settlements, legal fees, and damages awarded to plaintiffs);

A court order requiring compliance;
Monetary damages;
Attorney's fees; or
A statutory fine of $3,500 payable to each plaintiff for each violation, who must be someone from the disability community.
To understand more about these web accessibility laws, we have prepared overviews for the ADA's Title III and Section 508 as well as an article where we discuss Colorado's accessibility law, HB 21-1110. To understand the web content accessibility guidelines, WCAG, currently in its 2.1 version, simply navigate to our page dedicated to this web accessibility standard.
How can Clym help?
Clym believes in striking a balance between digital compliance and your business needs, which is why we offer businesses the following:
All-in-one platform: One interface combining Privacy and Accessibility compliance with global regulations, at an affordable price;
Seamless integration into your website;
Adaptability to your users' location and applicable regulation;
Customizable branding;
Ready Compliance: Covering 30+ data privacy regulations;
Six preconfigured accessibility profiles, as well as 25+ display adjustments that allow visitors to customise their individual experience.
You can convince yourself and see Clym in action by booking a demo or reaching out to us to discuss your specific needs today.