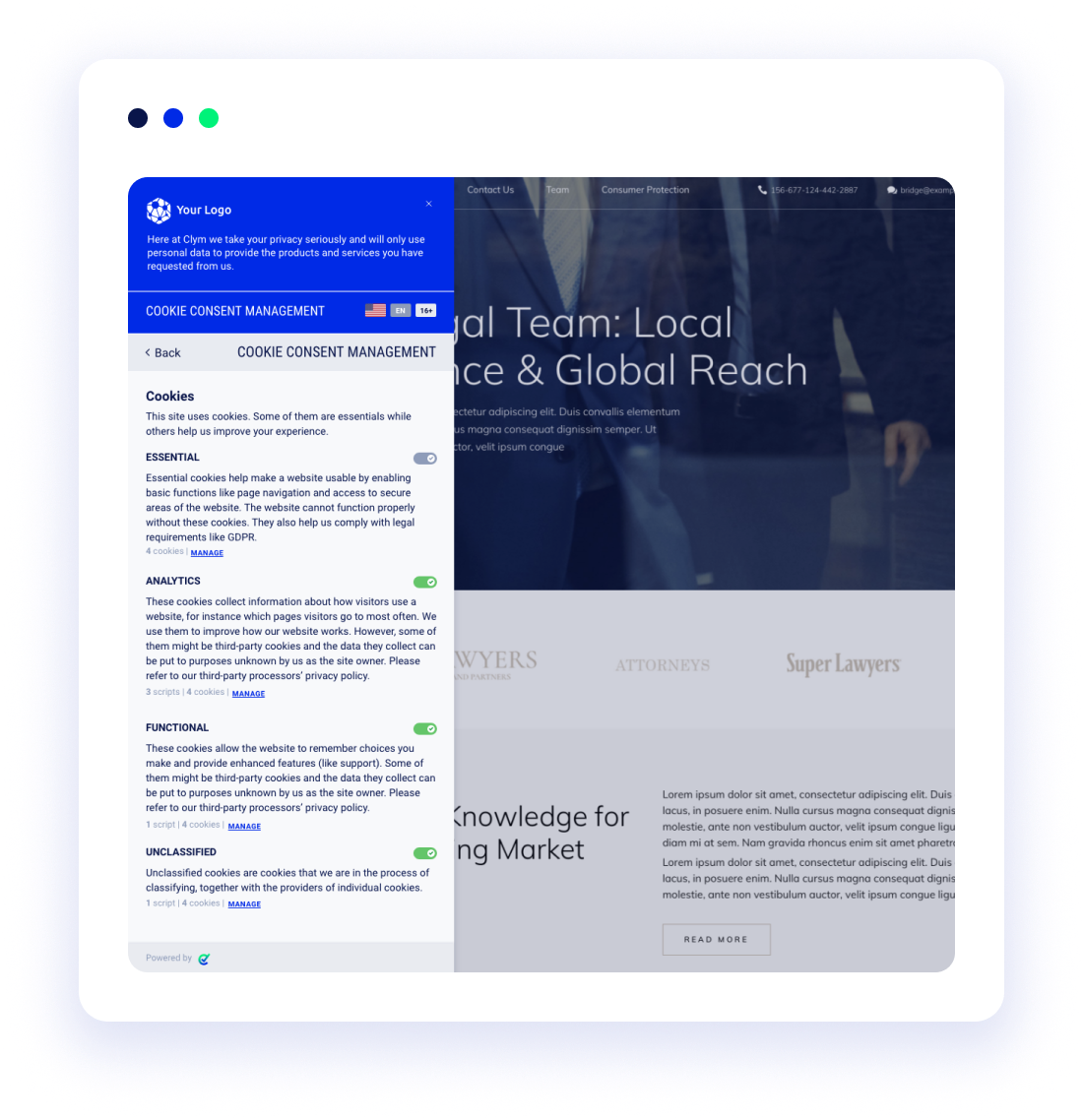 Clym's Privacy Widget
One interface for consent, legal documents, and subject requests
By providing users with an all-inclusive intuitive privacy interface you minimize the confusion and frustration they often encounter. It also allows you to streamline your web compliance efforts through one source.
Deliver personalized consent management with Clym's Privacy Widget
Our solution is both regulation and location-specific, ensuring that your customers are presented with a personalized experience that is also in line with data protection regulations. With our widget, you can deliver seamless and brand-specific consent management while keeping your customers' privacy preferences in mind.
Clym's robust privacy widget is different.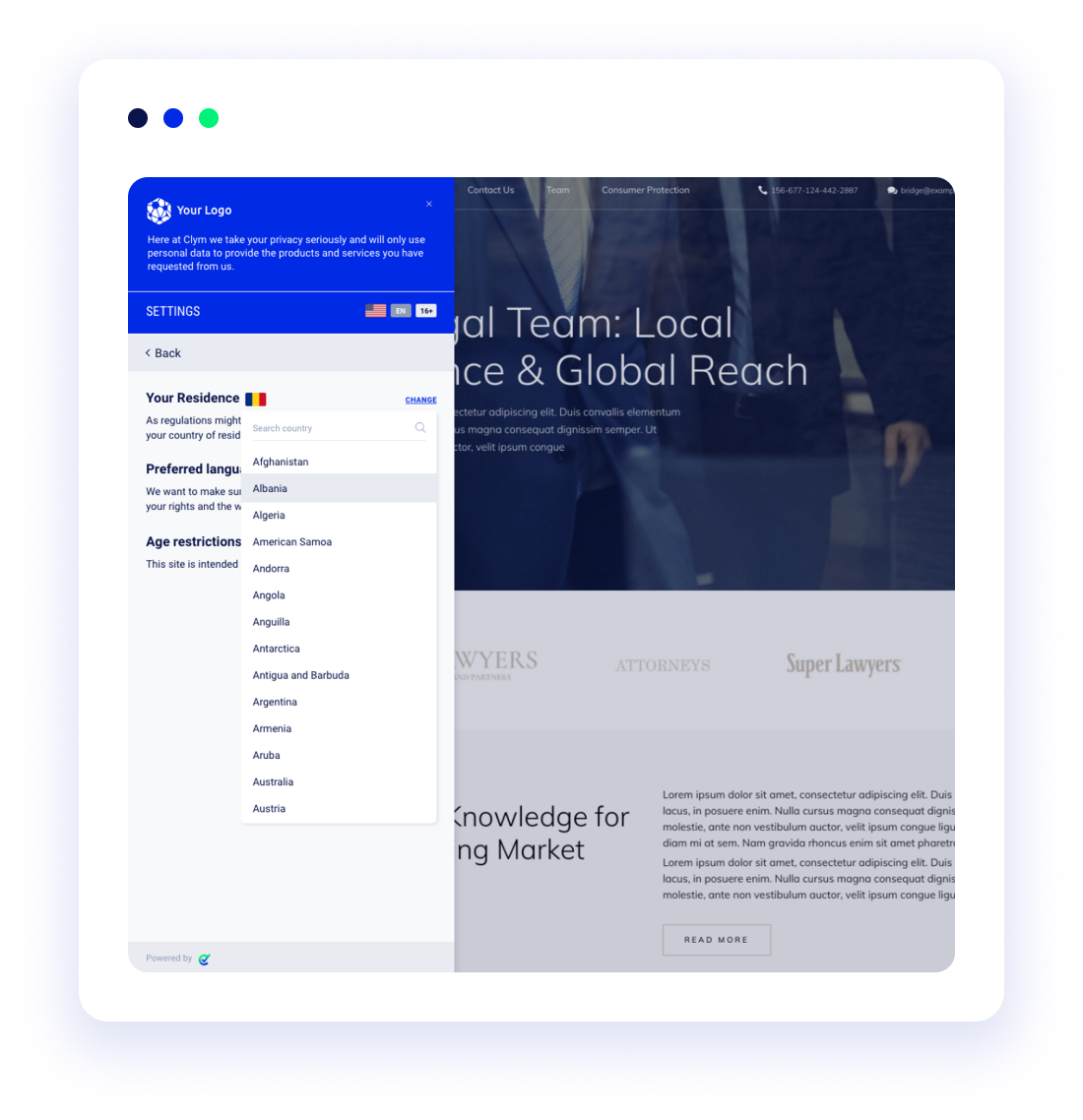 Regulation specific, location specific
Compliance requirements may differ depending on the region. Display consent options, legal documents and data subject requests specific to your user's location.
Default settings for 35+ privacy regulations,
including GDPR, CPRA, LGPD
40+ languages for your users to choose from
Let users interact with legal documents, terms,
contracts, DSARs, and policies relevant to their
location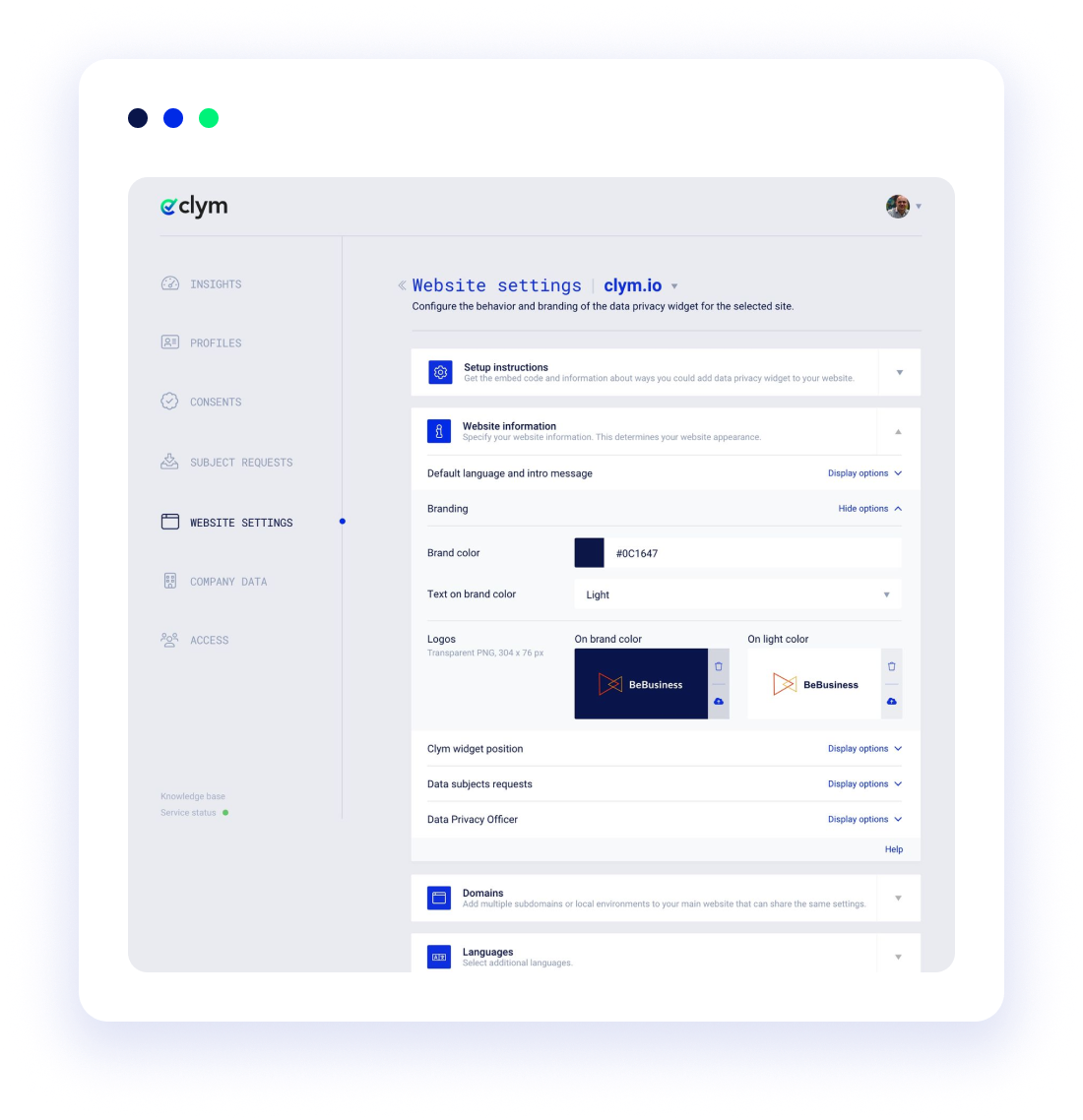 Compliance without compromising the customer experience
Make custom changes to our widget and provide your users with a seamless navigation experience.
Follow brand guidelines by adding your company's logo and choosing colors you want to display
Select the privacy widget's position that best suits the flow of your website visitor
Make opt-in and opt-out easy by clearly presenting their options