An Overview of Colorado's State Accessibility Law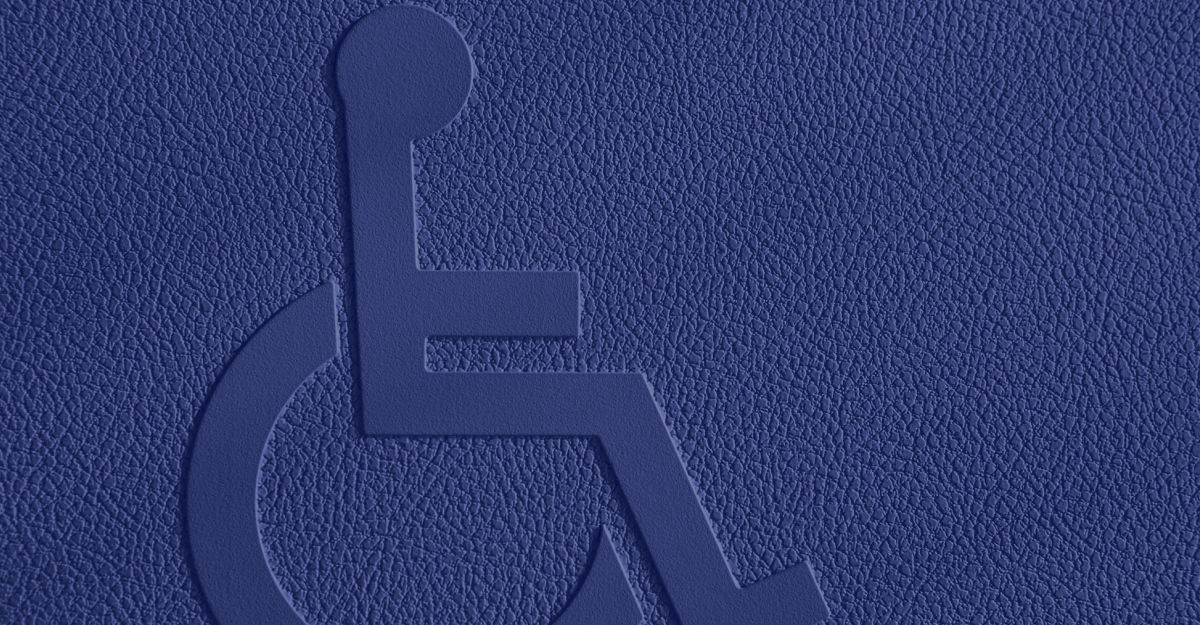 For the past 33 years, ever since the Americans with Disabilities Act was signed into law, there has been much talk about accessibility, what it means, how it applies and what is expected of both businesses, regulated by the ADA, and government institutions, regulated by Section 508.
However, accessibility in the digital world is a fairly new thing, still lacking proper definition and a legal framework to back it up. That being said, in the ever increasing number of accessibility lawsuits, the plaintiffs suffering from some form of disability or another have won cases more often than not when the courts have interpreted the ADA to also apply to the digital realm. In addition to this, more modern regulations have begun to require entities to make their content accessible to everyone.
Colorado's House Bill 21-1110. An Overview
One such example is the Colorado Privacy Act (CPA) with its Final Rules which require website owners to ensure accessibility where, for example, disclosures, notifications, and other communications to consumers are concerned. Colorado however has gone one step further and, in July 2021, passed into law House Bill (HB) 21-1110, also called "an act concerning adding language to relevant statutes related to persons with disabilities to strengthen protections against discrimination on the basis of disability."
The Act came to regulate the way state and local public entities meet website accessibility standards and mandate that government websites have to provide proper accommodations for individuals with disabilities.
According to the text of the law, a 'public entity' is "any state or local government or any department, agency, special district, or other instrumentality of a state or local government" and 'accessibility' means "perceivable, operable, and understandable digital content that enables an individual with disability to access the same information, engage in the same interactions, and enjoy the same services offered to other individuals, with the same privacy, independence, and ease of use as exists for individuals without a disability." What is noteworthy here is the fact that in defining accessibility, the law mentions 3 of the 4 principles of the WCAG 2.1 guidelines with 'robust' missing from the list. Last but not least, the meaning of 'disability' is the same as has been defined by the ADA.
Requirements
In passing HB 21-1110, the state of Colorado stood out by establishing clear requirements and penalties for non-compliance. Under the law, it is unlawful for an individual with a disability to be discriminated against by any person. Discrimination is understood to mean two things here, as clarified by the official website of the Office of Information Technology (OIT):
It is discrimination to exclude an individual with a disability from participation in or being denied the benefits of services, programs, or activities provided by any Colorado government entity.
It is discrimination for any Colorado government entity to fail to develop an accessibility plan by July 1, 2022, and to fail to fully comply with accessibility standards developed by OIT by July 1, 2024.
What this means for government entities is that by July 1, 2022 they should have submitted their accessibility plan with the Chief Information Officer of the OIT, and by July 1, 2024 these plans have to be implemented. Unless that is the case, the government entity that is in non-compliance will be liable for fines.
Penalties for non-compliance
The law also grants any individual with a disability that experiences discrimination the power to bring civil action against a Colorado government entity who may have to face the following penalties:
A court order requiring compliance;
Monetary damages;
Attorney's fees; or
A statutory fine of $3,500 payable to each plaintiff for each violation, who must be someone from the disability community.
As regards accessibility standards for individuals with disability, the text of the law mandates that "the Chief Information Officer in the Office of Information Technology shall maintain accessibility standards for an individual with a disability for information technology systems employed by state agencies that:
provide an individual with disability with access to information stored electronically by state agencies by ensuring compatibility with adaptive technology systems so that an individual with a disability has full and equal access when needed; and
are designed to present information, including prompts used for interactive communications, in formats intended for both visual and nonvisual use, such as the use of text-only options."
The Chief Information Officer is responsible for promoting and monitoring the access standards for individuals with disabilities, for consulting both with state agencies and with representatives of individuals with disabilities for the purpose of maintaining accessibility standards, and for establishing "accessibility standards for individuals with a disability using the most recent Web Content Accessibility Guidelines promulgated and published by the World Wide Web Consortium web accessibility initiative or the international accessibility guidelines working group, or any successor group or organization, or any subsequent updates or revisions to such guidelines by any successor group or organization."
Colorado's HB 21-1110 is the first of its kind in that it applies to all government web content, including local agencies, and it sets out clear guidelines for compliance and penalties for violations. Although other US states have adopted laws or policies requiring state agencies to have accessible websites, these are meant to reinforce the ADA or Section 508. For example, the Illinois Information Technology Accessibility Act (IITAA) relies on Section 508 and WCAG 2.0 Level AA, which it requires of state agencies and universities, and mandates that the state of Illinois has to review accessibility standards once every three years at least. Along the same lines, California's AB 434 requires WCAG 2.0 Level AA at a minimum and has not been updated since its passing in 2017. Having gone one step further than these, Colorado's accessibility law may very well be the first of many such laws to be passed as accessibility in the digital age gains more and more attention.
How can Clym help?
Clym believes in striking a balance between digital compliance and your business needs, which is why we offer businesses the following:
All-in-one platform: One interface combining Privacy and Accessibility compliance with global regulations, at an affordable price;
Seamless integration into your website;
Adaptability to your users' location and applicable regulation;
Customizable branding;
Ready Compliance: Covering 30+ data privacy regulations;
Six preconfigured accessibility profiles, as well as 25+ display adjustments that allow visitors to customise their individual experience.
You can convince yourself and see Clym in action by booking a demo or reaching out to us to discuss your specific needs today.